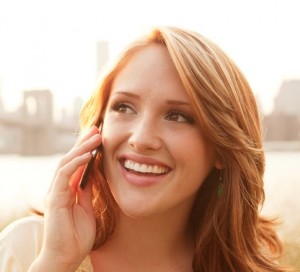 Spiritual Readings via Phone
In Your Spiritual Reading, we connect to your Spirit Guides, Angels, and Loved ones.  We ask that you hold your questions until the middle of the session so we can channel all of the information that your Spirit Team has been waiting to share with you.  We make sure that all of your questions are then answered at that time.  If we have time at the end, we wrap up with any remaining messages that your Spirit Team wishes for you to have.
One of the biggest intentions in doing our sessions the way we do them is so that you walk away from your session with answers, wisdom, and plan of action for your life.  We dive into your Soul's Blueprint for your life which includes who you are, what you came here to do, who you came to interact with, what experiences you wish to have, etc.  It unlocks places within you that you may have ignored for some time but feel the weight of the world lifted when you "come home" to yourself again.
Be prepared ahead of your session by writing down any questions or areas of your life you'd like to cover.  They can be as specific or general as you'd like.  Make sure to carve out at least 90 minutes of time for your session as you may want to take time after to reflect on what was shared.  This can be a deeply moving and transforming experience that you want to honor with the time to fully absorb it.
To Learn More, go to What Is A Spiritual Reading page.
$1000 for New Clients (75-90 minute session)
$500 for Established Clients (60-75 minute session)
*Readings include a recording of the session, if you wish, which will be emailed to you for your safe-keeping.  CD's are available upon request at no additional charge.
Energy Healing
NOTE: At this time, we are referring all of our clients to one of the best healers on the planet, Anette DeMattio.  This is who I trust with my life and with treating my loved ones.
To get more information on Anette and what she offers, click here to learn more and schedule a session. To go directly to her schedule, CLICK HERE.
Personal Mentorship Program
This program was created to support those that are seeking to learn more about getting in sync and trusting their intuition, becoming a better version of themselves, growing spiritually, learning how to develop their own spiritual abilities, etc. This is only offered through an application process as we only work with a small number of participants at a time.  We will evaluate what your desires are for mentoring, if we believe we can achieve those goals together, and if you have the time, commitment, and mindset in order to be successful in our mentorship program.  Please let us know if you are interested in learning more about our program.