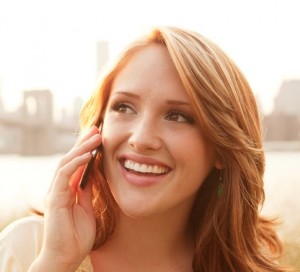 Spiritual Readings via Phone
In Your Spiritual Reading, we include Channeling with your Spirit Guides & Angels, Heart Readings, Crossing Over Ghosts, Past Lives, Communicating with Deceased Loved Ones, Communicating with Animals, and many more.
Whichever amount of time you choose for your reading, rest assured that you will receive that full amount of time.  We start the clock when we actually begin the reading.
To Learn More, go to What Is A Spiritual Reading page.
95% of our clients have readings over the phone. If you are fortunate to live in the South Florida area, you may have a reading in person when they are available at various times throughout the year.
$250 for 1 hour
$500 for 2 hours
$150 for 30 minute follow-up
$75 for 15 minute follow-up
$350 for 1 hour session with long distance healing
*Readings include a recording of the session, if you wish, which will be emailed to you for your safe-keeping.  CD's are available upon request at no additional charge.
BOOK YOUR SPIRITUAL READING TODAY!
Group Channeling
We are available to do Group Channeling Sessions in your home or wherever you choose. You can invite your friends and family for this 2.5-3 hour session where we answer questions, connect with deceased loved ones, and channel the divine guidance from your angels and guides. We will first bring through information that is given to us as pertinent and then we will open the room up to individual questions.
$850 (includes travel cost within Miami-Dade, Broward, & Palm Beach counties)
At-Home Parties
Gather up to 10 of your friends for an unforgettable night and have an At-Home Party by a Heaven medium! Each of your guests will have a private reading.  The amount of time depends on the number of guests.  For those guests that would like their sessions recorded, we will send them a copy via email or CD at no extra charge.
$900+ (depending on number of guests and desired time for each guest)
 This includes travel cost within Miami-Dade, Broward, & Palm Beach counties
 *Note: For Group Channeling & At-Home Parties, we do travel out of the state and country. Please contact us for details.
Energy Healing
Using a combination of Reiki, Reconnective Healing, Qi gong, Craniosacral, and Theta healing modalities, you will receive a specialized healing.  We can do this in person or long-distance.  We require that you are resting without distraction when we do your session so that you can get the most out of the healing.  Most of our clients report feeling various sensations throughout the treatment which is completely normal.
$200 for in-person healing session
$150 for long distance healing session
Personal Mentorship Program
This program was created to support those that are seeking to learn more about getting in sync and trusting their intuition, becoming a better version of themselves, growing spiritually, learning how to develop their own spiritual abilities, etc.This is only offered quarterly through an application process as we only reserve a small number of participants.  We will evaluate what your desires are for mentoring, if we believe we can achieve those goals together, and if you have the time, commitment, and mindset in order to be successful in our mentorship program.  Please let us know if you are interested in learning more about our program.
$3,000 for 90 days
Peek Inside a Medium's Mind
Get Insights, Lessons Learned, Client Stories, Psychic Development Courses, and beyond!